We're constantly learning and evolving our approach to create quality, long lasting design. That means making sustainability a priority in the process. We're building our portfolio of environmentally preferred materials, finding ways to use fewer materials, and driving toward more circularity through repair and recycling.
NEW BALANCE'S GREEN LEAF ICON

New Balance's green leaf standard highlights environmentally preferred material adoption across our apparel products. For apparel that meet New Balance's green leaf standard, at least 50% or more of the materials in a garment are sourced as environmentally preferred. A material can be environmentally preferred based on its physical characteristics (for example recycled polyester) or more sustainable sourcing practices (for example Better Cotton). Precise details of garments can be found on the garment care label, hangtag, or the product listing on www.newbalance.com.
New Balance's Green Leaf makes it easier to identify more sustainable choices. We want you to be proud to wear New Balance, not only because it performs well and looks incredible, but because of how it's made. No need to compromise; our goal is to create iconic product in harmony with the world we love.
USING MORE ENVIRONMENTALLY PREFERRED MATERIALS
Choosing more environmentally preferred fibers and materials is one of the best and most immediate ways we can reduce our impacts. We are focused on transitioning our three most highly used materials—polyester, leather and cotton – to environmentally preferred options. By 2025, our goal is for all our cotton and leather to be from preferred sources and 50% of our polyester to be recycled.
We're just getting started and realize this is not enough. Sustainable materials are continuously evolving, and we continue to find new answers and make even better decisions. We'd love to hear from you. Please send us a note and tell us what else you would like to see or what else you expect from us as a responsible brand.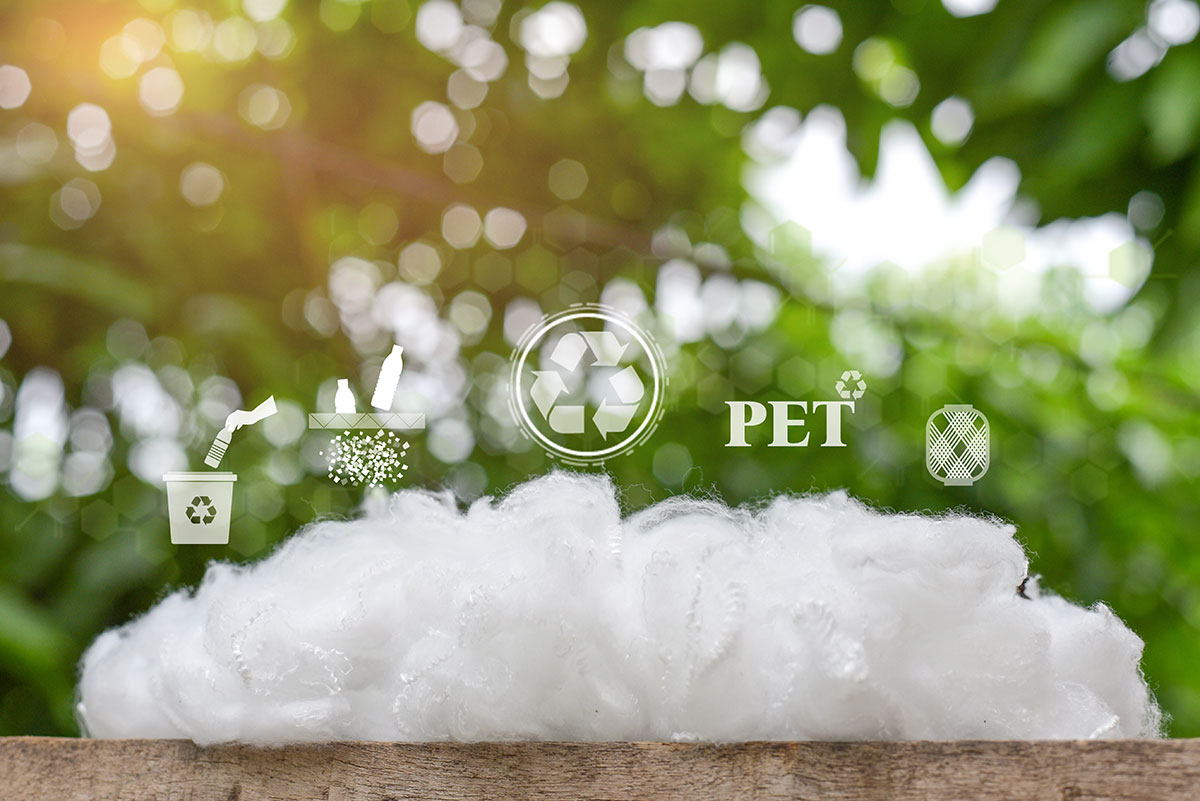 Recycled Polyester
Polyester is our most highly used fiber and is an incredibly flexible and adaptable material. But, polyester is made from fossil fuels and requires intensive processing to be turned into useful materials for footwear and apparel. Recycled polyester is made from recycling plastic waste into new fibers and yarns. Using recycled polyester reduces our reliance on new fossil fuels, requires less energy and water, and diverts plastic waste that would otherwise pollute our land, water and air for years to come. This approach does not completely solve our reliance on polyester but is a first step to set us on the right track. We are accelerating this transition by focusing on polyester materials we use the most – some of which are very visible to you and others that make up inner linings and other internal components.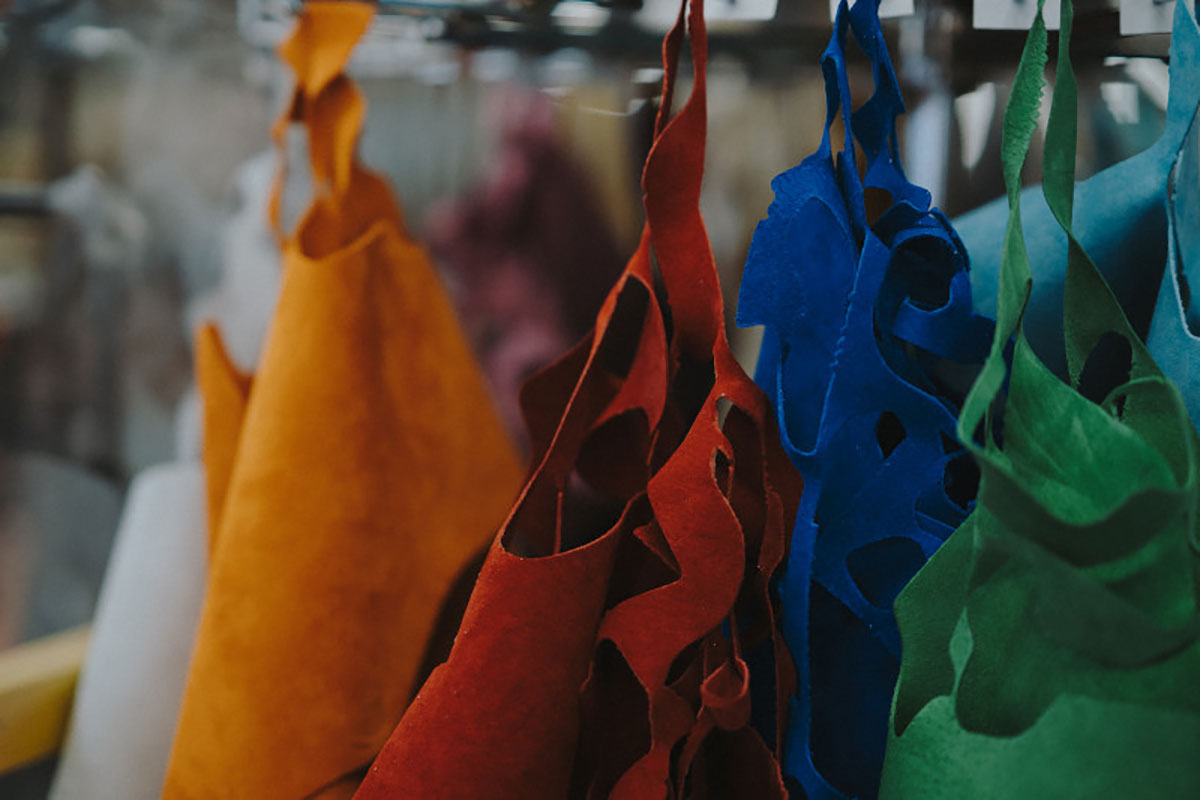 Preferred Leather
Leather can offer unparalleled craft, comfort, quality, fit and durability, but the production of natural leather can result in significant environmental impacts throughout the supply chain, from farm to tannery. We define preferred leather in two ways: leather that comes from LWG Gold-rated tanneries or chrome-free leather. Our goal is for 100% of our leather to meet at least one of these two criteria by 2025. We are also investigating and prototyping various leather alternatives.
LWG Gold: The Leather Working Group (LWG) audits and certifies tanneries based on their ability to demonstrate good environmental practices in all aspects of leather production. We currently source leather primarily from Silver and Gold tanneries, and we consider leather from Gold tanneries to be "preferred." More information on the Leather Working Group can be found at www.leatherworkinggroup.com.
Chrome-free leather: Most leather is tanned with a chemical called Chromium III, which can undergo changes and become harmful to people and the environment when leather is disposed. Chrome-free leather uses different chemicals during the tanning process, eliminating chromium from the production process.
Besides these criteria, all of our leather also meets our broader Animal Materials Policy that defines requirements for sourcing animal materials and ensuring animal welfare is protected and that exotic skins are not used in our products. Our Animal Materials Policy can be found in our Restricted Substances Manual.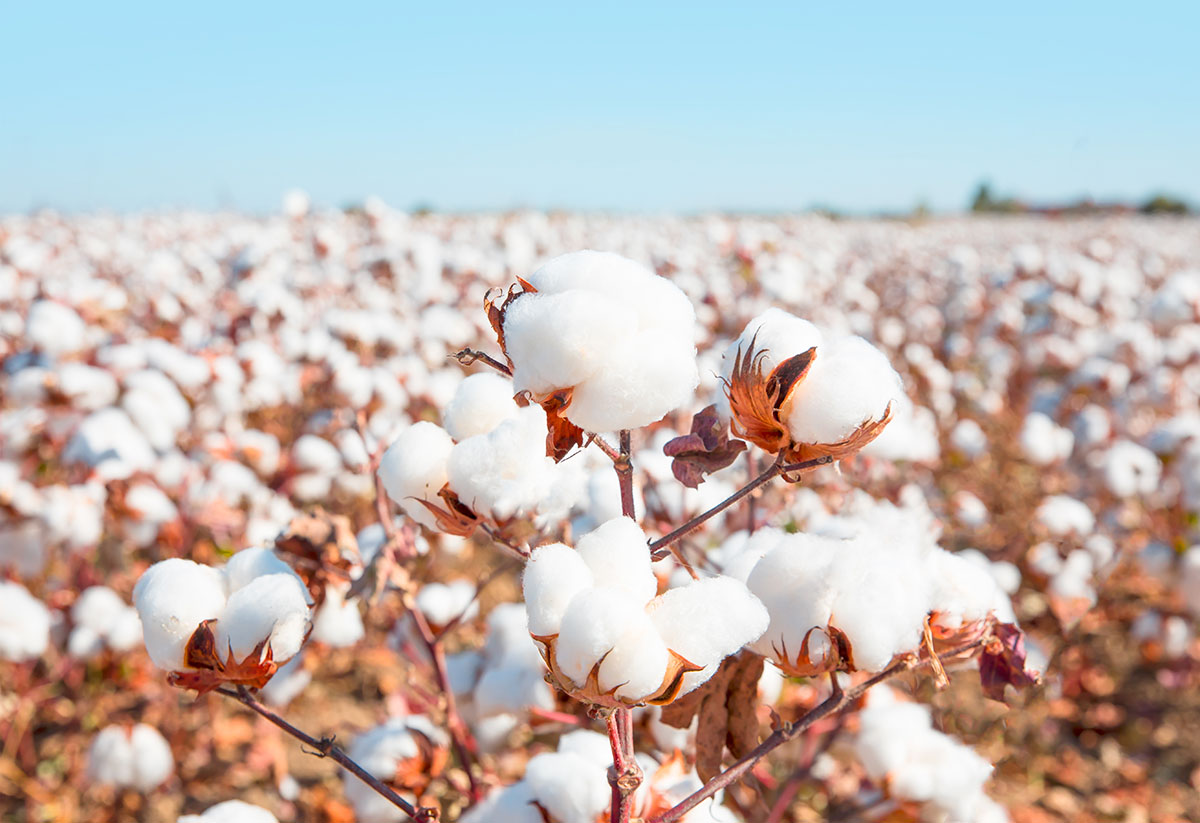 Preferred Cotton
Cotton is among our top three textiles – a natural fiber that has been used for thousands of years. Cotton farming, however, requires vast amounts of water and chemicals. Preferred cotton includes cotton that is sourced as Better Cotton, recycled cotton, or organic cotton. New Balance is committed to sourcing 100% of our cotton as preferred cotton by 2023.
Better Cotton Initiative: New Balance is a proud member of the Better Cotton Initiative (BCI). Better Cotton is not physically traceable to end products. Buying products that were sourced as Better Cotton creates demand and directly contributes to improving conditions at the farm level. Learn more at bettercotton.org/massbalance.
Organic Cotton: Organic cotton is grown and processed according to standards that avoid the use of persistent toxic chemicals and maintain local soil health and biodiversity. This is better for the environment and farmers. Any organic cotton currently used is certified according to Global Organic Textile Standards (GOTS).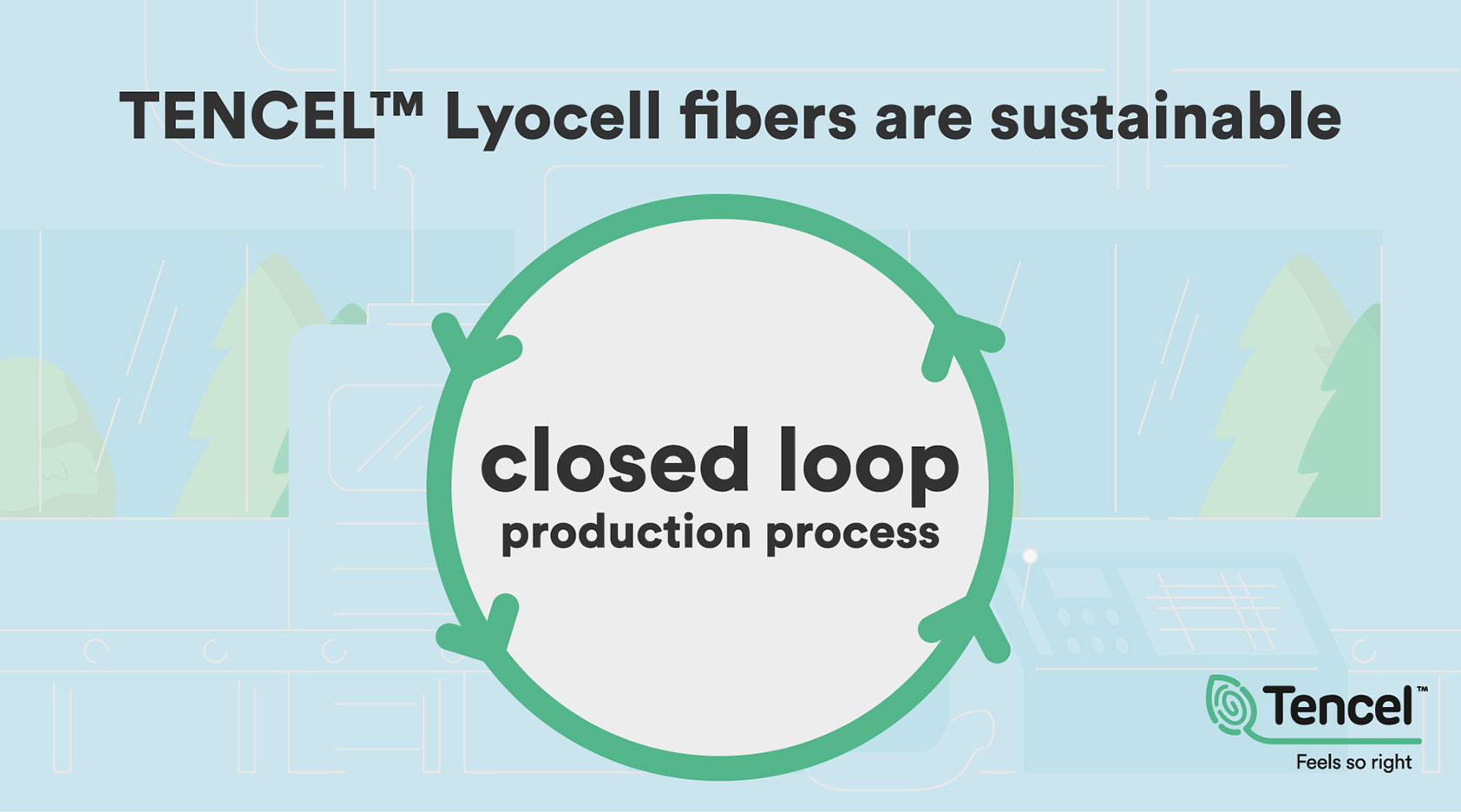 TENCELtm
Lyocell is a fiber made from wood pulp and offers an alternative to cotton. TENCELtm by Lenzing is a lyocell fiber derived from sustainably sourced wood pulp and specifically produced in a closed loop process, meaning they recycle water and reuse non-toxic solvents. When compared to cotton, TENCEL requires less energy and water than cotton production and does not require use of pesticides and insecticides.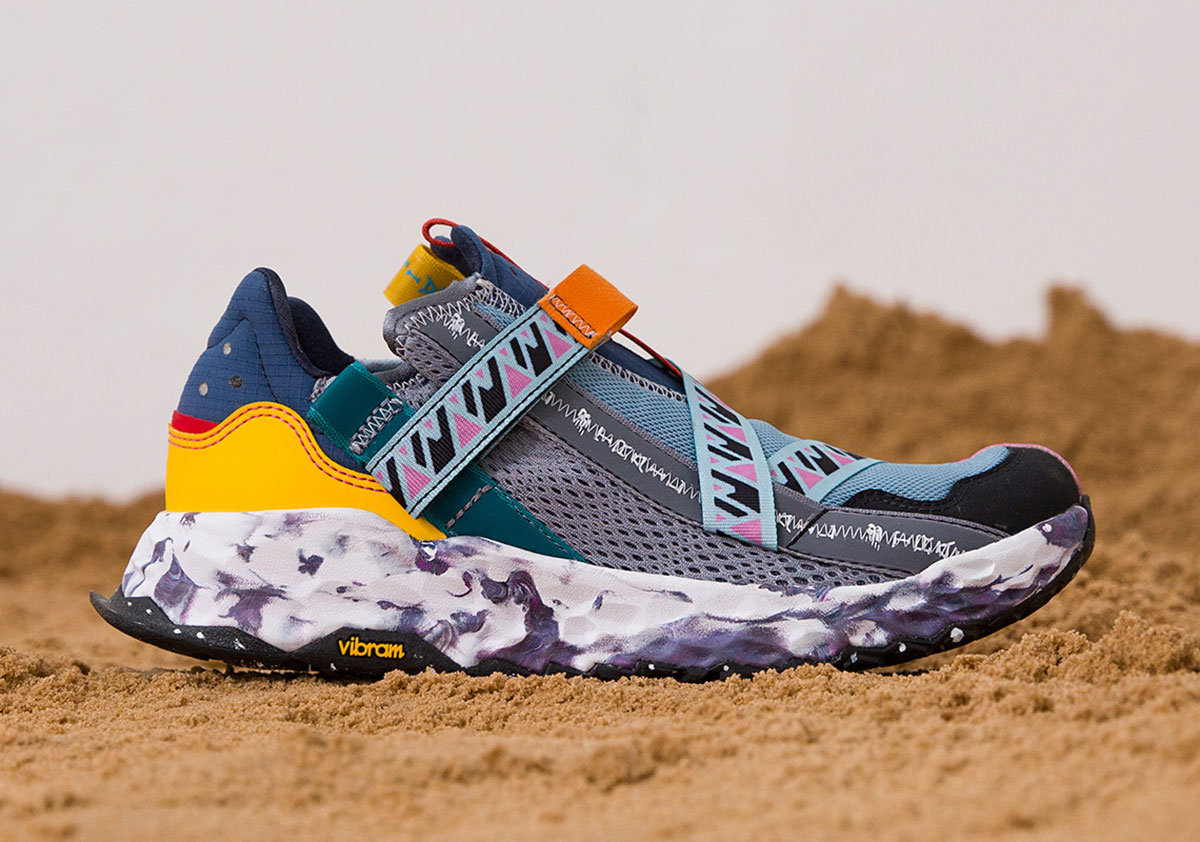 Surplus Materials
One way to be more sustainable is to use surplus materials that already exist. Surplus material refers to old unused materials that are left over from production – we may have ordered too much, or the color could have been wrong. There are many things that can lead to surplus materials. We are working to reduce the creation of excess materials while finding ways to use the surplus material that we have on hand.
INDUSTRY COLLABORATION
New Balance is proud to work with leading organizations in the apparel and footwear industry to advance product sustainability and preferred materials. These relationships help us leverage common tools, open pathways to important research, and provide opportunities to work on collaborative solutions that can help improve conditions across the entire industry. We are active members of:
• Textile Exchange (TE)
• Outdoor Industry Association (OIA)
• Leather Working Group (LWG)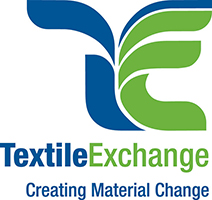 We are also working with our suppliers to develop innovative new materials and find new ways to use manufacturing waste. Many of our material suppliers have already created closed loops within at least a portion of their manufacturing process. More than half of our strategic footwear and apparel suppliers have reported incorporating at least some pre-consumer scrap back into making new materials, either at their own facilities or at a nearby site. Nearly 20% say they reincorporate most or all of their manufacturing scrap. And nearly 40% offer a takeback program to close the loop between Tier One and Tier Two suppliers.
LONGEVITY
Current patterns of consumption are out of balance with the planet and society. We are challenging ourselves in many ways to break this cycle and to keep our shoes and clothing from entering landfills. That includes making products that last longer, introducing ways to extend your use, and repurposing them when you are done.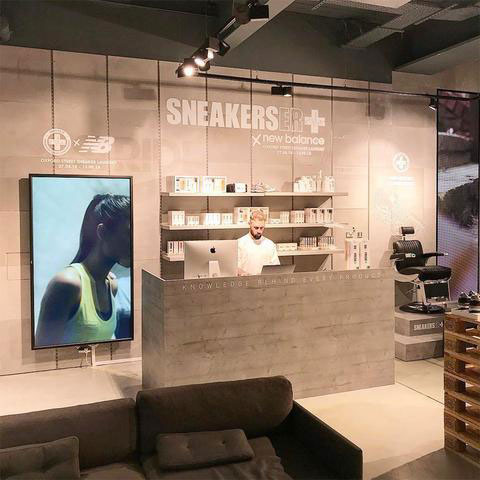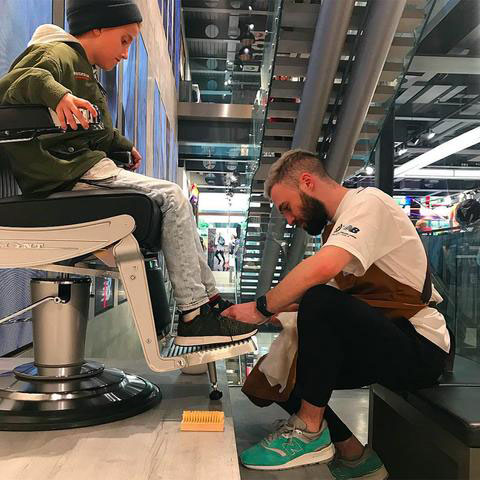 Care: The first step is taking good care of your shoes so they can last longer and keep logging miles. You can find some suggested cleaning tips here. New Balance also connected with SneakersER to create a Sneaker Laundry inside our Oxford Street store in London.
Footwear Repair: In Japan, New Balance offers a shoe repair service that focusses on common repair needs, like soles and collar linings. The service is offered in Japan across our Made models, and we repair approximately 3,500-4,000 shoes per year. We are working to expand this as a global program.
Apparel Repair: New Balance is partnering with The Renewal Workshop, a leading provider of circular solutions for apparel and textile brands, to pilot an apparel repair program in 2021 and to educate New Balance apparel designers how to intentionally design for repairability and garment recycling from the start. The goal is to reduce waste and restore value, making the planet healthier by making apparel new again.
Take-back: Many New Balance stores take back gently worn shoes from our customers, donating usable items to local organizations or Soles4Souls. In the U.S., these programs are in place at approximately two-thirds of our licensed stores.

We continuously learn through these programs and have some exciting new plans in development, so you will see even more of this to come!